A Legacy of Inclusivity and Community
At Cooper Donuts, we are proud of our rich history as a family-owned donut shop chain in the heart of Los Angeles that provided a safe haven for people from all walks of life. Our story began in the mid-1940s and continued until the mid-1990s, during which time we established ourselves as a beloved fixture in the community.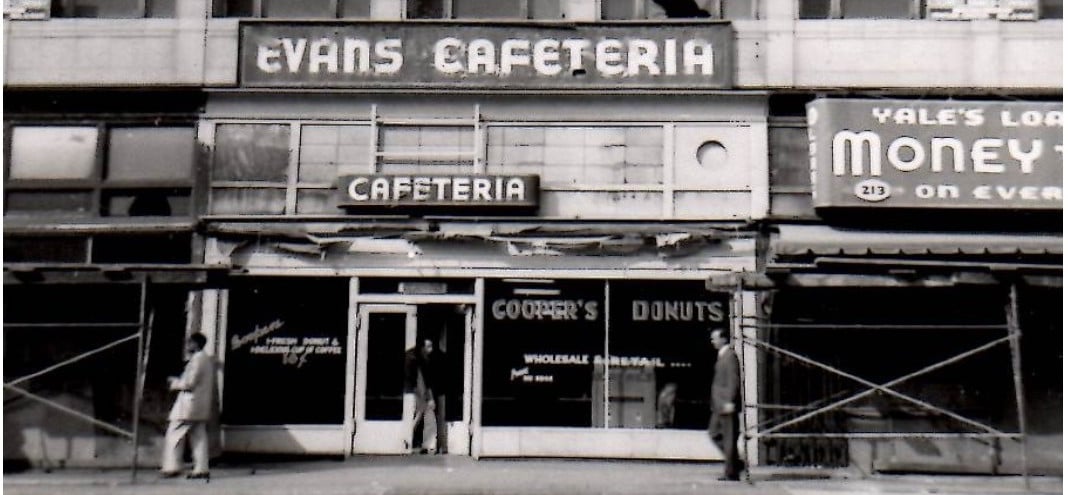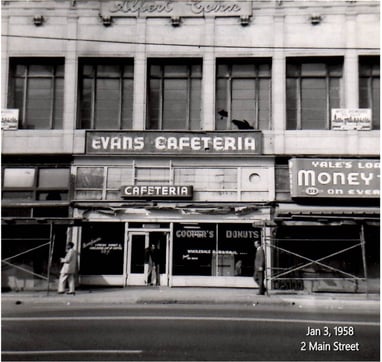 The legacy of Cooper Donuts was created by the Evans family, including Mr. Jack and Mrs. Marge Evans. Jack grew up on a farm in Chicago and moved to California during the Great Depression in pursuit of the American Dream. After working as a chef, he opened two cafeterias in the heart of Los Angeles, which he named Evans Cafeteria. In addition to other goods, Jack sold Cooper Donuts in the cafeterias.
Jack purchased ownership rights to Cooper Donuts from its creator, Richard Cooper, for $50,000. However, Cooper Donuts became so popular that Jack decided to focus solely on selling donuts. He replaced the larger Evans Cafeteria, located at 215 S Main St, with a smaller Cooper Donuts shop at 213 S Main St.
Marge Evans designed the logo and counters inside the stores. She incorporated the bite out of the donut to create the "C" in Cooper Donuts. The counters inside the stores were salmon because it was her favorite color.
Together, the Evans family created a legacy of inclusivity and community at Cooper Donuts that continues to inspire us today.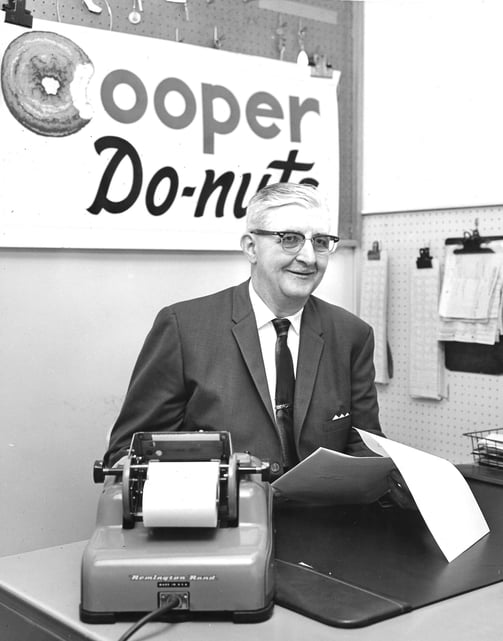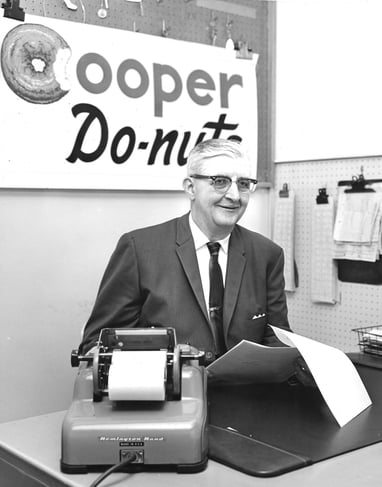 The first Cooper Donuts location started at 215 S Main St in 1952. Jack started by selling only wholesale to independent drivers and then added small shops with 12-14 stools so patrons could grab a quick cup of joe and a donut at an affordable price. Soon, the Evans family had 27+ stores in Southern California and 6 stores in Northern California for a grand total of 33+ stores providing quick service and good merchandise to loyal customers across the Golden State.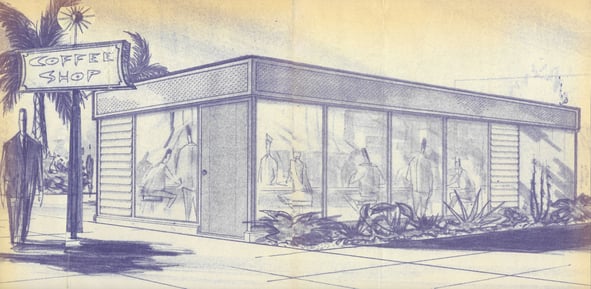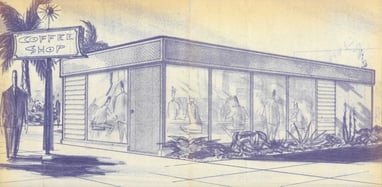 Inclusivity and Employment Opportunities
Mr. Evans was well-known for employing people who needed a second chance or found themselves on the streets. He would often take in people from all walks of life, including temporary labor, transients who were just passing through, World War II and Korean War veterans suffering from PTSD, and even people from wealthy families who had fallen on hard times. Anytime someone was down and out or needed work, police officers would always refer them to Cooper Donuts. At $5 a shift, employees easily made enough to pay for a room, a warm meal, cigarettes, and even a little extra to save for a rainy day. Good workers were always welcomed back when they were in town.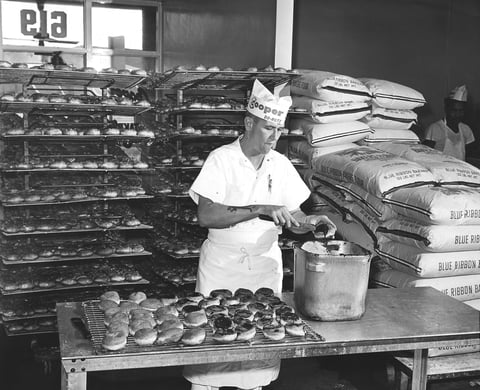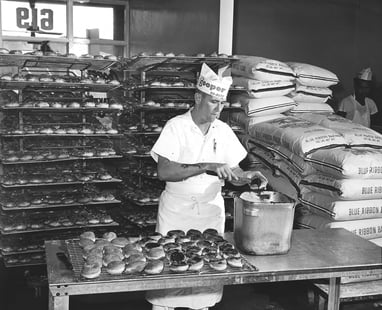 A Turning Point in History?
Although the facts surrounding the Cooper Do-nuts Riot vary, the narrative of the event stands as follows:
The Cooper Do-nuts Riot was a response to the routine harassment of LGBTQ people by the police in Los Angeles in the late 1950s. The uprising began when two police officers attempted to arrest two drag queens, two male sex workers, and a gay man. One of those arrested protested the lack of room in the police car and onlookers began throwing assorted coffee, donuts, cups, and trash at the police until they fled in their car without making the arrests. People then took to rioting in the streets and police backup arrived blocking off the street for the entire night and arresting several people.
John Rechy's book City of Night has the most famous account of the uprising, while Nancy Valverde (as cited in McGahan, Jason, "Before stonewall, the Queer Revolution started right here in Los Angeles." Los Angeles Magazine. 29 May 2019) recalls that a lesbian friend from barber school told her about the riot, stating that "It was all over town. I wasn't there in person, but I heard about it right away." Sixty years later, Rechy's recollection of the event, is the most widely known record of the uprising.
If these accounts are accurate, the Cooper Do-nuts Riot predates Stonewall by 10 years and is often believed to be the first gay uprising in the United States. Although these events are little remembered today, they contextualize the fight for LGBTQ rights and remind us that this struggle was not limited to one city or even one event. The Cooper Do-nuts riot and many other events helped pave the way for Stonewall and for all of the victories since.
If anyone has any factual information or firsthand account that may help tip the balance on either side of the debate, please leave a comment in our Share a Memory section.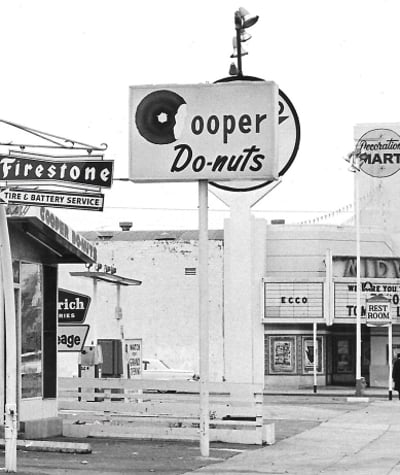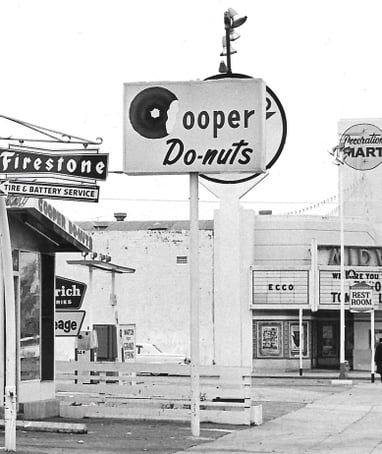 "Cooper Do-nuts/Nancy Valverde Square" in Downtown LA!
Discover the inspiring story behind the renaming of this historic square and join us in celebrating LGBTQIA+ civil rights pioneers. Learn about their fight, the significance of inclusivity, and upcoming events. Don't miss out on this momentous occasion!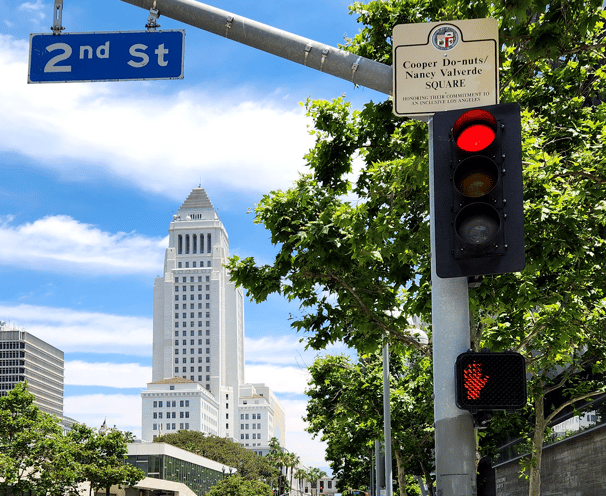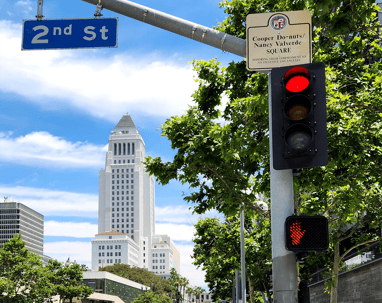 Blanche's story is just one example of the inclusive and caring community that the Evans family fostered at Cooper Donuts. Despite being deaf and mute, Blanche was a valued and beloved regular customer at the shop. The Evans family went above and beyond to help her out by giving her small jobs whenever possible, and she became a fixture at the shop.
In fact, Blanche's artistic talents even left a mark on Cooper Donuts. She created the "All this for a dime" cartoon that hung in the main headquarters for years, a testament to her creativity and the respect and appreciation she received from the Evans family and the wider Cooper Donuts community. Her story is a reminder that small acts of kindness and inclusivity can have a big impact on people's lives.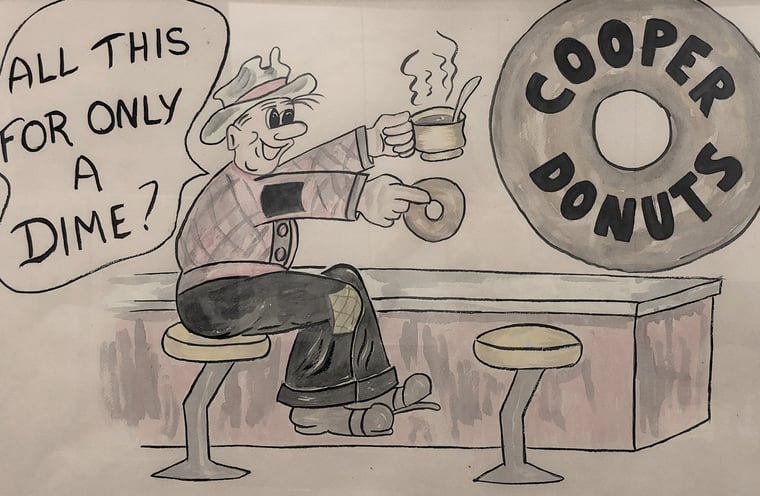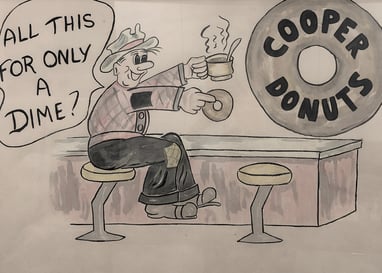 We are by no means the authority on facts surrounding the possible existence of the Cooper Do-nut Riots but here are some resources we found online that may help you make your own determination. Unfortunately, we cannot validate the authenticity of any of the information held within these resources.